Along with the Old Capitol Arts and Living History Festival
Get ready for the second half of the fair on September 8-9th at the Territorial Statehouse Park in Fillmore.

Brenn Hill is a singer/songwriter who reveals the heart of the West to anyone who will take the time to listen. He is not just an observer or narrator of western lore, but one of its strongest interpreters. The cowboy's trials and tribulations are his raw material. Brenn's career spans seventeen recordings of mostly self-penned music and over two decades performing his music on the road.
His most recent release is "Painkillers" which, like all of his music, serves as a pathway through his own Western adventures and the trials of life. Brenn is an artist who gives great insight into the West that he calls Heaven. He lives with his wife and three children in Hooper, Utah.
Brenn will be performing at Millard High School Auditorium. 200 Eagle Ave, Fillmore, UT 84631
Saturday, September 9th, 2023
Doors Open at 6:30 PM
Show starts at 7:00 PM
Tickets are $20.00, $10.00 or $5.00
Can purchase tickets at the door or online https://MillardCountyBrennHillConcert.jubileetix.com
Kirby Heyborne
Kirby Heyborne is an American actor, musician, singer, songwriter, narrator, and comedian. He is known for his work in films centered around the culture of the Church of Jesus Christ of Latter-day Saints (LDS Church). Heyborne has also worked extensively as an audiobook narrator, narrating more than 300 books. He has won two Odyssey Awards and an Audie Award for Middle Grade Title.[2] In 2015, Booklist named him a Voice of Choice narrator.
Tony and Carol Messerly
Tony and Carol Messerly are "Many strings & Co". Their music is referred to as Western Folk, sometimes quirky and rarely serious. Tony was named Male Yodeler of the year in 2013 by the International Western Music Association and they are recipients of the Academy Of Western Artists 2018 western duo of the year. You can be sure that the musical duet of Manystrings & Co. will take you back to yesteryear with their wimsical ballads, cowboy songs and mountain man originals. This Wyoming/Utah duo has six cds and has performed at venues across the west
Megan and Melody
Megan and Melody are two local gals who became great friends through their love of music and the beautiful blending of their voices.  They enjoy every opportunity to sing together and have been fortunate to perform at several functions throughout Utah.  They are so excited to perform at the Old Capitol Arts Festival this year!
Bear River Ramblers
Bear River Ramblers are a folk, bluegrass, country band that offers a mix of original songs and covers situated in Northern Utah.
Los Hermanos De Los Andes
"Los Hermanos De Los Andes", an Andean folk group was formed among the Rocky Mountains with individuals of different nationalities who were attending a local University.
They have had a successful history preserving and sharing their southern rich musical heritage, to thousands of listeners, with their authentic ethnic instruments dating back to the ancient Inca civilization.
Nino Reyos & Native American Dancing & Stories
Nino Reyos is a member of the Northern Ute and Laguna Pueblo Indian Nations. He is a cultural presenter, educating and entertaining audiences of all ages. He has used his cultural background as a foundation for his teaching of indigenous craft, dance, stories, and music conducting workshops in the areas of flute playing, and influencing people of both indigenous and non-indigenous cultures.
The Millard County Fair will be using a program called FairEntry. You will create an account and add all your exhibits there. Once you have entered all your exhibits, the Fair Board will print off your entry cards where you can place them on each exhibit. It will ask you for personal information but everything is encrypted and their system is very secure.
No one will have access to any of your information. If you do not wish to provide the information, unfortunately, we cannot pay you the Fair Premiums. This is a Utah State Requirement that Millard County is required to follow.
You can register the day of and there will be volunteers to help you register. But we highly recommend you pre-registering at home first. If you have any issues registering, please reach out to Rachel West and she will gladly walk you through everything and help you.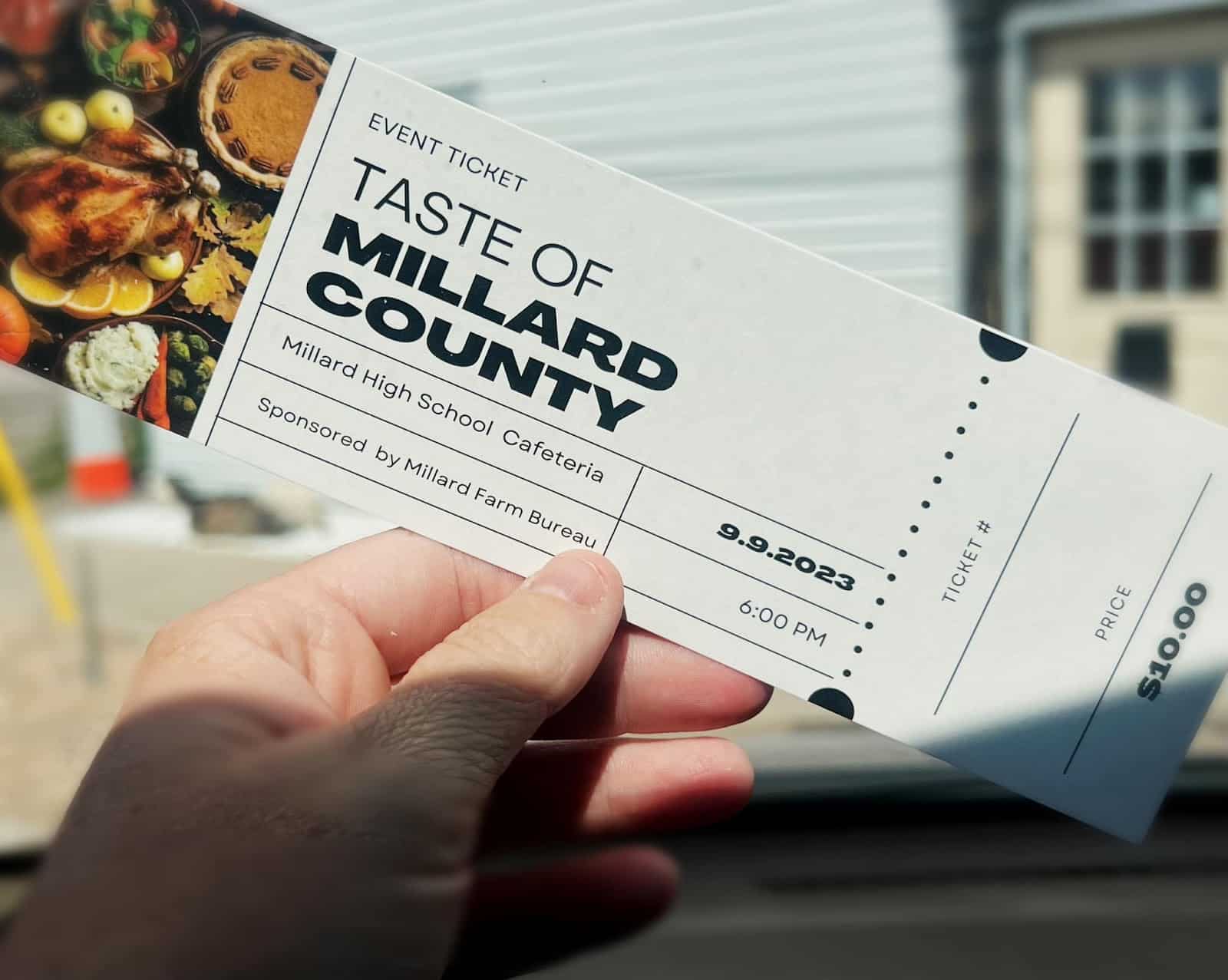 Taste of Millard County Dinner
September 9, 2023
Millard High School Cafeteria
6:00 PM
Tickets are $10 and are available to buy in Delta at the Delta IFA and in Fillmore at Fillmore Feed. There are only 300 tickets so hurry and get them fast!
It's the same night as the Brenn Hill concert at the high school so make plans for dinner and a show.
All of the dinner courses are raised here in Millard County by local farmers, come and learn what it is they grow and produce here at home. As close to farm to table as it gets
Along with the Old Capitol Quilters Guild, please bring your beautiful quilts to be displayed. This is a Non-Judged Event and will only be on display. 
Friday 10-6
Saturday 10-5

Located at the "POD" at the Statehouse Territorial Park
Quilt Show Awards
Commissioners' Choice — 3 awards of $50.00
Viewers' Choice — 1 award of $200.000
Quilt Entry and Registration Location/Dates/Times
Delta: Fair Building, Tuesday, September 5th from 1:00 pm to 6:00 pm.
Fillmore: POD, Wednesday, September 6th from 9:00 am to 12:00 pm; or Armory, from 1:00 pm to 7:00 pm.
Quilt Show Entry Requirements*
-Any resident of Millard County can enter up to two quilts. Second quilt may not be displayed, based on space.
-Quilts must have been made after 2020.
-All quilts will be entered in non-judged category.
-Quilts exhibited in previous County or State Fairs cannot be entered.
-Quilts must have a label stating: Date Finished, Owner of quilt, Quilt Name, and Who quilted it
-QUILTS WILL BE RELEASED SATURDAY FROM 5:30 PM TO 6:30 PM in the POD. IF YOU CANNOT LEAVE YOUR QUILT ON DISPLAY UNTIL THAT TIME, PLEASE DO NOT ENTER IT!
-For Official Rules- see Home Arts Section in Fairbook (please put the link here too)
Quilt Return or Pickup Location/Dates/Times
Quilts can be picked up from the POD after the show on Saturday 5:30 pm – 6:30 pm.
Quilts cannot be released to other individuals without prior written approval.
Delta: Fair Building, Thursday, September 14th, 3-5:30pm
Fillmore: POD, Monday, September 11th, 3-5:30pm
For any questions please call, Rachel West 801-654-7980 or Donna Starley 435-881-0841
NEW!! 1st annual Millard County Fair Farmer's Market. 
Come see local homegrown or homemade goods. Desserts, produce, baked goods and so much more! On the Corner of 100 south and Main Street in Fillmore.
To become a vendor, please register below or scan the QR code. 
Old Capitol Arts and Living History Festival
For more information about the festival, please click the link below. 
https://oldcapitolfestivals.com/
For any questions please call, Rachel West 801-654-7980
Statehouse Territorial Park 50 South Main Street, Fillmore, UT 84631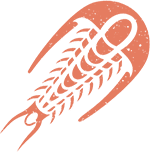 Luau
Authentic Polynesian Performance Group,
Dancers, Drummers, Fire Performers.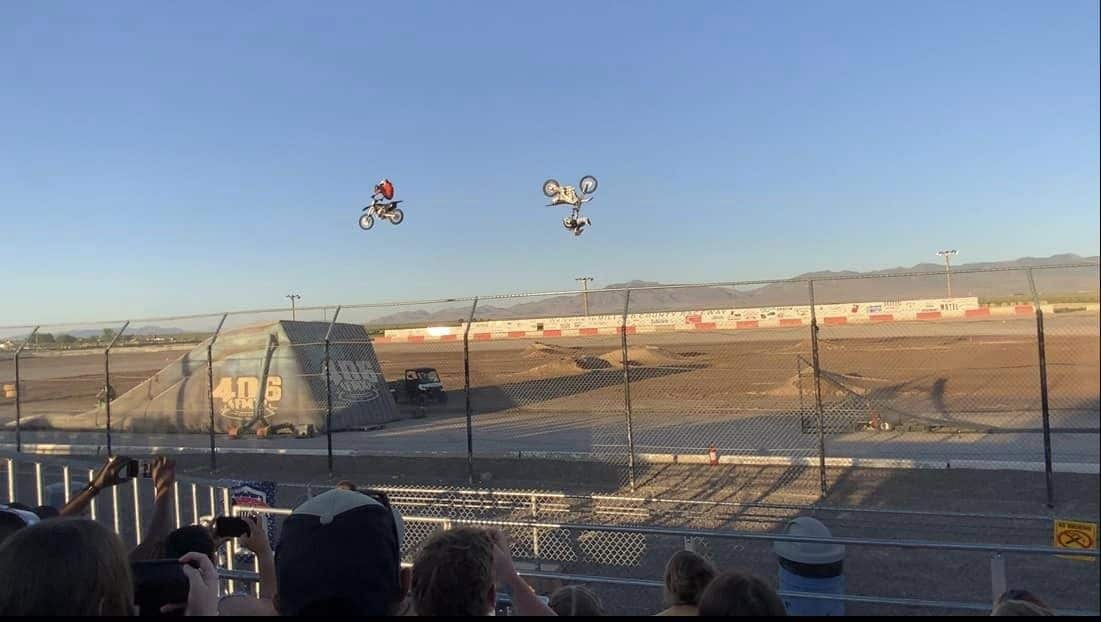 Outlaw FMX Show
Sean Nielson
Rip Roarin' Tricks
Paradise City
80's Cover Band
Prince, Micheal Jackson, Madonna, Van Halen,
Cyndi Loper, The Bangles and more…

Scales and Tails Utah
The Large Show
Giant Lizard, Giant Snake, Giant Tortoise, and a baby Alligator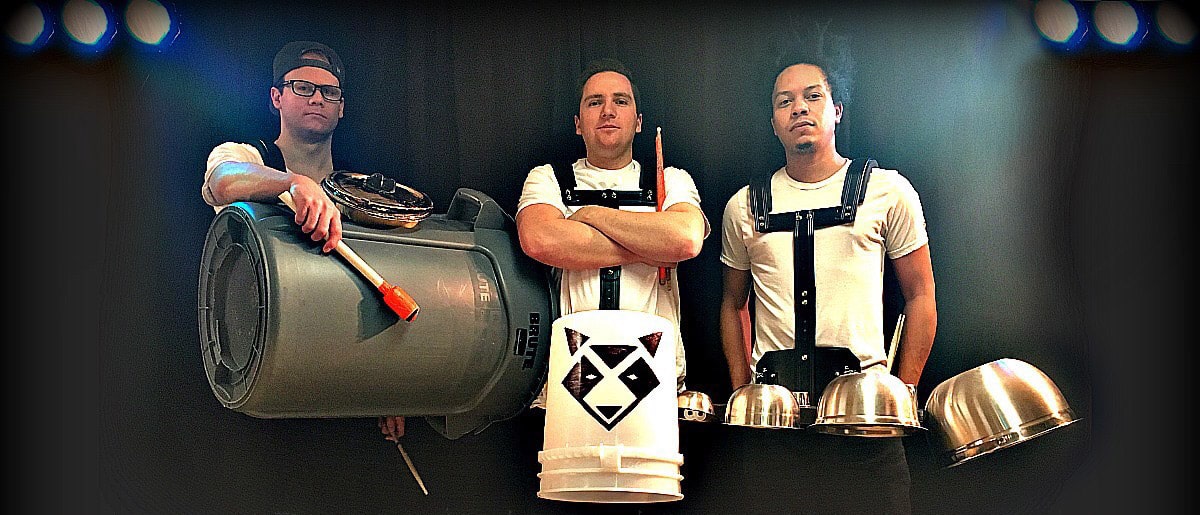 Junk Percussion Band
Stomp-like Utah Band
Chairs, Trash Cans, Buckets, Brooms, Even Rubber Chickens

Henrik Bothe
Juggler Magician
Get ready for lots of laughs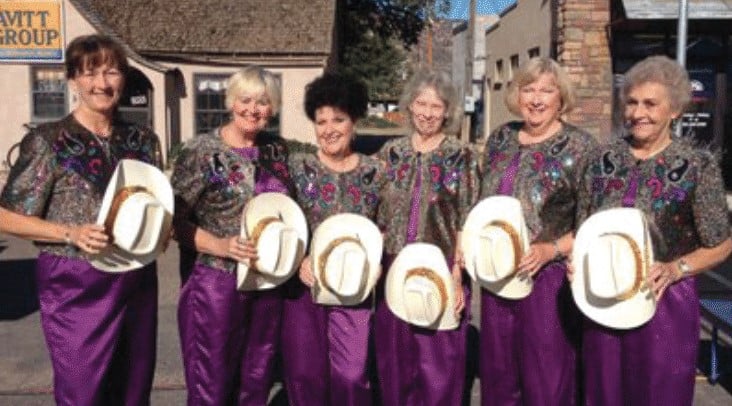 The Clogging Grandmothers
Since the early 80's
Performances for the 2002 Winter Olympics, Western Legends,
Festival of Trees SLC, State Fair and more
Earthwings Bird Show
Unique Abilities and Majestic Exhibits
Learn, Appreciate and Respect these Birds