Paradise Resort Golf Course
Opened in April of 1998, this 9 hole golf course in Fillmore, Utah, features 85 acres of gorgeous playable area, a 20-station driving range, putting greens, chipping greens, and other facilities that make it a paradise for golfers. On-site facilities include a club house, swimming pool, hot tub, and a full service motel and restaurant. Players of this course can expect to be challenged by mulitple elevated-tees, large-sloped and island greens. The most notable aesthetic qualities of this resort are the island greens, the large white bunkers, beautiful well-established trees, and an outstanding view of the Fish Lake Mountain Range.
With a new large club house, motel, and restaurant on-site Paradise Golf Resort is an excellent place for a corporate retreat or family gathering. Stay and play packages are available from the adjoining Best Western.
The Paradise Golf Resort is located just off Interstate I-15 halfway between Salt Lake City and St. George.
Paradise Resort Golf Course
905 N Main St,
Fillmore, UT 84631
(801) 787-6675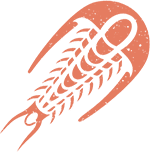 Sunset View Golf Course located on Highway #6, four miles north of Delta, Utah, is a par-72, 6,600-yard course that was designed through the desert landscape on your way to the Great Basin National Park. Golfers can enjoy a front nine that opened in 1985, featuring big fairways and greens and three newly designed ponds that will grab any errant shot. The back nine, which opened in 2002, provides a different challenge for off-centered shots with its small fairways and greens which force golfers to choose their club with skill. The whole course is picturesque, with views of the volcanoes that dot the Millard County landscape and the Fishlake mountain range to the east and the Drum mountain range to the west. The magnificent views of the desert landscape, sunsets, a pro shop with a snack bar and a friendly staff make the golf experience at Sunset View complete.
The Sunset View course has some of the best fairways and greens in the state. It is in almost perfect condition. The course is also highly rated for customer service. Visitors can hop on for a round at almost any time. Walk-on golfers are accepted. About 30,000 nine-hole rounds are played at this course each year. The Sunset View Golf Course is reasonably priced, and also offers a 20-stall driving range, a chipping area and a practice green. Call (435) 864-2508 for more information.
Sunset View Golf Course
1800 US-6 Delta, UT 84624

(435) 864-2508