Only minutes from Delta, Gunnison Bend Reservoir is a great place for boating, water skiing, fishing and picnicking.
One of the finest bodies of water for water sports and recreation, the public park features a boat dock, shady picnic tables, a covered pavilion and restrooms.
A peninsula of land jutting into the lake prevents large waves from forming, and the shallowness of the lake keeps the water warm, making it ideal for all water sports. Fishing is also a popular activity, with bass and the occasional catfish being caught. Several types of migrating waterfowl use the reservoir as a resting spot, including duck, egrets, cranes and geese. Speaking of geese, a not-to-be missed event at Gunnison Bend Reservoir is the annual
This festival takes place in February. Snow geese flock to the reservoir as they migrate from the Imperial Valley of southern California and northern Mexico. They arrive at Gunnison Bend Reservoir about mid-February, and most of the birds have left by mid-March. Their next stop is in Idaho or Montana, arriving at their Arctic Circle nesting grounds in late May.
Entrance to the park is free of charge. The park is open from dawn to dusk from approximately May 1 to September 30. Opening and closing dates for the season depend on the weather and water levels. Restrooms are open from Memorial Day weekend to Labor Day weekend. To verify if the reservoir is open at the beginning or end or the season, please call 435-864-3505. No overnight camping is allowed. To get to the park, go west on Delta's Main Street, cross the overpass and take the road to Sutherland. Turn left at 3000 West and travel two miles to the reservoir.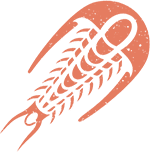 Top 10 Utah Boating Destinations
Though actually located in Juab County, Yuba State Park brings many visitors to Millard County because Scipio is the closest town.
The sprawling waters of Yuba State Park provide a variety of recreation opportunities for visitors. Warm water and sandy beaches lure visitors during summer months. Nearby off-highway vehicle riding areas are accessible right from your camp spot. One of the few state parks with boat-in camping, Yuba is very popular with water recreationists. Two boat ramps, one at Yuba State Park and one at Painted Rocks, provide access for all types of watercraft. The reservoir is a year-round fishery for walleye, perch, catfish, rainbow trout and northern pike. Other activities include camping, hiking, picnicking, rock hounding, bird watching, interpretive and junior ranger programs, mountain biking, and waterfowl hunting in season.
At an elevation of 5,100 feet, Yuba State Park is 25 miles south of Nephi, just off Interstate 15. The reservoir, when full, is 22 miles long and reaches a maximum depth of 80 feet. Yuba Reservoir is the largest of many water impoundments on the Sevier River with a capacity of 250,000 acre-feet of water.
Scipio Town is the closest town to Yuba State Park and visitors will find lodging, food, fuel and an antique shop filled with fun and interesting artifacts. Travelers for more than 145 years have stopped at Scipio Town for refreshments and a breath of fresh air. A stagecoach line between St. Joseph, Missouri and Sacramento, California stopped at the present site. Each passenger was allowed 25 pounds of luggage, and the fare from St. Joseph to Salt Lake City was $150.
Make your camping reservations early, as the spots go fast, especially on weekends and holidays. For more information contact:
Address
PO Box 159
Levan, UT 84639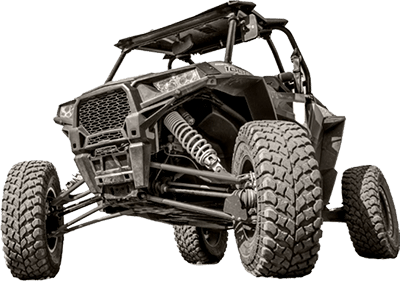 Swimming Pools in Millard County
Public Swimming Pools
Two public swimming pools are available for public use in our area. Both are indoor facilities open year-round. One is located in Delta and the other in Fillmore.
West Millard Pool
A year-round recreational complex featuring an indoor pool, racquetball courts, and weight equipment is available at the West Millard Pool. Adding to the fun is a wallyball court, game room and a multipurpose room.
The six-lane heated pool has a slide and diving area, with 3-meter and 1-meter boards. The complex at 201 East 300 North, Delta, opens at 5:30 a.m. weekdays.
Please call 435-864-3133 for open swim times and seasonal schedules.
East Millard Pool
The East Millard Pool is located in Fillmore City's historical block at 55 South 100 West, just west of the Territorial Statehouse Museum.
The heated indoor pool is open year-round and features a glass roof that is opened when weather permits. Other features include a 1-meter board, slide, water basketball standard and six lanes for swimming.
Please call 435-743-4602 for information and open swim times.