At the National ATV/UTV Jamboree the longest running ATV/UTV Event in America – Since 1987.
We're EXCITED!! Start planning for the National UTV/ATV Jamboree.  2023 National UTV/ATV Jamboree promises to be amazing!
The dates for 2023 are June 20-23. There has been several changes to the ATV Jamboree. In 2022 we moved from the fairgrounds to the Territorial Statehouse grounds and the POD building which was a great move for the Jamboree. We also brought back the legendary mud bog and drag races for 2022 and it was a great success and will return for 2023. Watch for a few more changes to come. Due to the Halfway Hill fire, the scary ride is canceled. We are starting to think that Wednesday night of the Jamboree is jinxed since we have tried for 3 years to have our first starry night ride but weather has always canceled the ride. This year we will try having our first starry night ride by moving it to Tuesday night.
The ride guides are being managed by the Sand Rock Ridge Riders (local ATV club), the National Forest Service and the Bureau of Land Management (BLM).  The local club is drawing from a large pool of over one hundred friendly ATV enthusiasts with knowledge of the trails and points of interest in the Fishlake National Forest and West Desert. In addition, our jamboree planners work closely with members of the National Forest Service and Bureau of Land Management. These organizations attend planning meetings, provide valuable input, prepare/maintain the trails, and also provide guides for forest and desert rides. Many of our guides were born and raised in Fillmore and have been riding the trails for many years. Most know the history of the area and can provide insight on trail conditions and points of interest. Questions are always welcome!
Sign up today!
If you haven't signed up yet, the information is here and you can sign up online. It helps our planning to know how many folks are coming.
Just a few of the standard benefits of attending
Swag bag with T-shirts, coupons and other goodies
Family fun night with the community
Enough SMILES to last the summer!
Sheriff's Posse famous breakfast omelets
Catered breakfasts each morning and 2 dinners on Tuesday and Friday. Wednesday and Thursday dinners are on your own.
Hope to see you here!
We hope you can make this year's event. Join us for a lot of fun, fresh mountain experiences, and lasting friendships.
Note:
Out of state riders do not need the new $30 non-resident permit to participate in the National ATV/UTV Jamboree.  However, if you do plan on riding before/after the jamboree, or without a jamboree guide, you will need the permit, one per machine.
Note:
Due to heavy and wet snow conditions, safety concerns and trail conditions, some rides may not be available  to ride this year.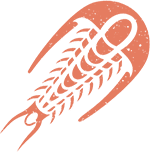 Unique and Diverse Trails
Drag Races and Mod Bog with Community
Amazing Food and Knowledgeable Guides