Right here in Millard County, the small town of Fillmore offers a charming atmosphere that is bursting with opportunities for family-friendly fun. Whether you're an adventure junkie, history buff, or traveling with kids, this historic town has something in store for every type of traveler.
To help you along your travel journey, we've narrowed down the best things to do in Fillmore, Utah. From romantic hot springs to family-friendly Utah attractions, this guide has it all. Keep reading to learn how to make the most of your trip to Fillmore, Utah.
History of Fillmore, Utah
Named after US President Millard Fillmore, the town of Fillmore was settled in 1851. Believe it or not, this town was once the capital of the Utah Territory (pre-statehood) and home to the monumental statehouse that was meant to house the territorial government.
However, after the statehouse's first wing was completed, Utah moved its capital to Salt Lake City. While construction of the rest of the statehouse was abandoned, the first wing remains one of Fillmore's oldest (and proudest!) attractions.
Today, Fillmore is a thriving town that has experienced significant growth while staying true to its small-town roots. The town of Fillmore makes for a wonderful day trip from Utah towns like Delta, Provo, Payson, and Price.
Top Things To Do in Fillmore, UT
If you are looking for the top things to do in Utah, a visit to Fillmore should be on your list. Why is that? We'll let the town's exciting attractions speak for themselves.
ATV In Little Sahara Recreation Area
If you're looking for an adrenaline rush, ATVing in the Little Sahara Recreation Area is a must on your trip to Fillmore. This beautiful area surrounding Sand Mountain is home to rolling hills that stretch for miles and the terrain is different every time you go. For that reason, Little Sahara Recreation Area serves as the perfect basecamp for your family's ATV adventure.
Soak in Meadow Hot Springs
Looking for something a little less intense and a lot more serene? If so, Meadow Hot Springs is just the spot for you. This hidden gem boasts three natural pools that hover just around 100°F, making it the perfect place to treat yourself with a relaxing dip.
Visit the Territorial Statehouse State Park Museum
No trip to Fillmore, Utah is complete without a stop at the historic Territorial Statehouse. After its construction in the 1850s, the first wing of the Territorial Statehouse was a school, jail, and even a dance house at one point. Nowadays, it serves as a museum that perfectly encapsulates the best of Fillmore history.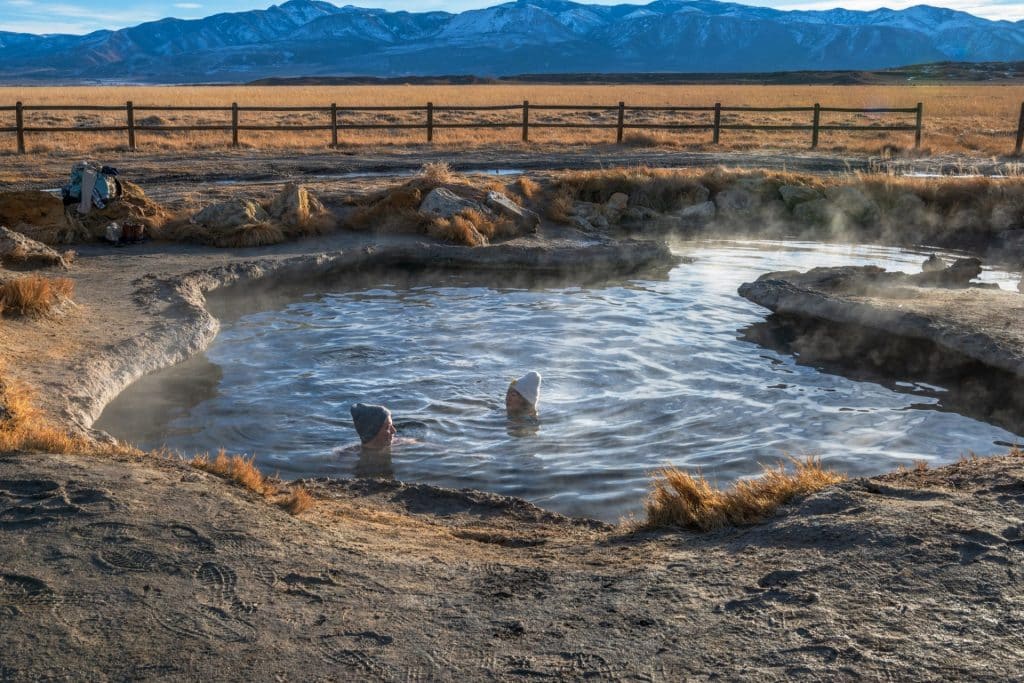 Explore Cove Fort Historic Site
Cove Fort was constructed in 1867 as a waystation for people traveling between Fillmore and Beaver, Utah. Constructed from volcanic rock, this fascinating historic site offers a unique peek into the history of this era. So, grab your travel crew and explore on your own or with a free guided tour. There are picnic tables and a large grassy site on the grounds, so feel free to pack a lunch!
Guide to Exploring Fillmore, Utah
We hope this guide gave you some inspiration regarding the best things to do in Fillmore, Utah. However, Fillmore is just the start of what Millard County has to offer. If you're looking to add to your Utah travel itinerary, we recommend stopping by Delta, Hinckley, or Oak City on your way out of Fillmore. Of course, you can also check out the Communities page on our website for a complete list of Utah sights to explore.