Go back millions of years
The real land before time
Large and small volcanoes played a significant role in defining Millard County's topology. Eroded volcanoes and lava flows can still be seen in many places. None of the volcanoes are active, but the area's many geothermic springs suggest there are still hotspots not far beneath earth's surface.
If you pay attention, you'll see volcanoes while along driving area roads. It's fun to see them, and even more fun to hike amid the lava boulders – maybe even climb to the top of a cinder cone.
The remains of old volcanoes can easily be seen from I-15 around Kanosh, Cove Fort, and from Hwy 257 in the Black Rock area, about 52 miles south of Delta. In the distance you can see several mountains that have that dramatic volcano shape. The Black Rock Desert is a volcanic area, or volcanic field, covering more than 700 square miles in eastern Millard County. See landforms including volcanic cones, lava tubes, pressure ridges, and craters.
Road conditions are extremely rocky and washboarded.  Be extra prepared with water, spare tires, and all other necessary precautions.  Some areas may not have cell phone reception.  Always tell someone where you are going.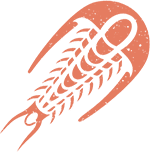 Pahvant Butte is Millard County's most prominent dormant Volcano. On the west side of the butte, a deep wash has eroded down and our from the volcanic crater. ATV's and 4-wheel drive vehicles can ascend the road up into the crater.
There are no formally designated "volcano tour" drives or hikes, but plenty of opportunity to see and hike on volcanoes as you explore the back roads.
In 1922, A.H. Hood began constructing a wind-powered electric generator atop Pahvant Butte.  A gigantic single turbine set on a circular track to face the wind was envisioned.  It was never completed.  The concrete pillars and generator house still remain.
The north side of Pahvant Butte features a lava story from the Ice Age, 15,000 years ago.  Molten lava erupted and flowed in Lake Bonneville.  The lava was frozen in time by lake waves, leaving a wall of dripping lava for us to enjoy millenniums later adopting the name "Lace Curtain".
The west of Pahvant Butte is Pot Mountain.  Three small basalt formations rest atop a wave-flattened mesa 350 feet above the valley floor.  The curved outcrop on the north forms the spout of this teapot while the three outcrops on top form the handle and lid.
Lava Tubes & Tabernacle Hill
Lava Tubes formed as the surface of lava streams cooled, solidified, and crusted over. The subterranean lava then vacated the tubes as the supply of lava diminished, leaving behind empty conduits.   These tunnels are fun to explore and crawl through.
Tabernacle Hill marks the central tuff ring.  It is a type of volcanic come made of ash and grittier fragments (lapilli).  Only two-thirds of Tabernacle Hill's origional 3,000 foot diameter cone remains.  The central caldera within the tuff ring has pressure ridges and domes.
(Source:  Jim Davis, Utah Geological Survey)
There are hundreds of rock art panel petroglyphs on a  long basalt outcrop.  Explore and enjoy, but please be respectful of these fragile traces of our heritage.  Climbing on or touching the rock are can irrevocably damage images that have survived thousands of years.
The gravel Crystal Peak Road comes west from Black Rock (off Hwy 257) and skirts the north side of the peak, making access easy. You can clearly see the peak for miles as you drive toward it.
Several kinds of fossils are found in the nearby limestone.
To reach this natural wonder, take State Highway 257 past Old Fort Deseret approximately three miles to a marker. Once there, turn west on a gravel road and travel for approximately six miles to the north edge of the black lava beds. The formation is approximately 35 feet tall. The Great Stone Face is part of the Pahvant Heritage Trail