Making history since 1852
Take a step back in time and experience Utah's oldest existing governmental building, Territorial Statehouse State Park Museum. Relive pioneer life through exhibits and artifacts, paintings and portraits, and special events. Tour the 1867 rock schoolhouse and two pioneer log cabins, which are also part of this historic site. Enjoy a shady picnic area and an All-American Rose Society garden. Stop by the museum gift shop to pick up a souvenir from your trip. Gift shop items include books, pioneer crafts and toys, and Utah goods.
Museum entrance fee is $2 per person. Hours are 9-5 Monday through Saturday. Groups please call (435) 743-5316 in advance of your trip.
Territorial Statehouse is located at 50 West Capitol Avenue in the town of Fillmore exit 167 off Interstate 15.
In anticipation of Utah's statehood, early pioneer Brigham Young directed construction of the building as the state's capitol. Construction of the Statehouse began in 1852. Original building plans called for three levels and four wings, connected by a Moorish dome at the center. Due to a lack of funding, only the existing south wing was completed. The Territorial Legislature met there in December 1855 and was the only full session held in the Statehouse. The seat of government returned to Salt Lake in 1858.
The Statehouse served a variety of purposes after 1858. It functioned as a civic center, religious meeting center, school, theater and even a jail. By the turn of the century, the building had fallen into disrepair and was threatened with demolition. In the mid-1920s, the Daughters of the Utah Pioneers (DUP) proposed the Statehouse be restored as a museum. Under the direction of the Utah State Park and Recreation Commission, the museum opened in 1930 and was placed in the custodial care of the DUP. The Statehouse and grounds became a state park in 1957.
In January 2005, Governor Jon M. Huntsman held his inauguration at the Statehouse.
Territorial Statehouse State Park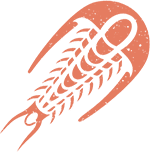 Monthly
Open Mic Night: See Museum website for dates/times, as they vary.
Summer
Building Zion Youth Camps and Family Reunions
June
ATV Jamboree: Territorial Statehouse State Park Museum staff host park visitors participating in Filmore's ATV Jamboree. Activities are available throughout the week during and between ATV rides.
July
Join staff from Territorial Statehouse State Park Museum and the community Fillmore City for the traditional 4th of July celebration including parades, entertainment, food, activities, and games.
August
Rock Walk: Enjoy a guided hike to the stone quarry where stone was gathered to build the Territorial Statehouse. This is a moderately difficult three mile round-trip hike. Wear sturdy shoes and bring water.
October
Shadows of the Past Candlelight Tours. Weekend after Halloween.
November
Christmas Lighting Ceremony: Join park staff at 6 p.m. for a short Christmas program, followed by a lighting ceremony. Refreshments are served. Saturday after Thanksgiving.
December
Old Fashioned Family Christmas: Celebrate Christmas from 6 to 8 p.m. making old fashioned Christmas ornaments, listening to stories, and learning pioneer dances. Refreshments are served.
Other events will be scheduled throughout the year so check the Museum website to see what is coming up!
Territorial Statehouse State Park & Museum
Address
50 West Capitol
Fillmore, Utah 84631-0657