The Fishlake National Forest in central Utah features majestic stands of aspen encircling open mountain meadows that are lush with a diverse community of forbs and grasses. Hunting, fishing and ATV use are among the most popular forms of recreation enjoyed by forest visitors. A "working forest," the Fishlake National Forest is managed for livestock grazing and timber management.
For more information contact:
Address
115 East 900 North
Richfield, UT 84701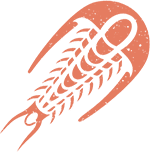 On the Fishlake National Forest, what appears to be individual aspen trees is actually one single organism: Pando. This aspen clone is the largest, most dense organism, consisting of 40,000 individual trees, 13 million pounds, and spreading over 106 acres.
Campgrounds throughout Millard County in the Fishlake National Forest. All group campground reservations are now made through 1-877-444-6777. Individual camp sites are on a first-come first-served basis, and are available in the following locations:
Oak Creek Canyon (above Oak City)
Maple Hollow (above Holden)
Maple Grove (south of Scipio off Highway 6)
Adelaide (East of Kanosh)
Chalk Creek (above Fillmore)
Also has picnic areas suitable for camping