You can almost imagine a trip to the Middle East as you travel along US Highways 50 & 6 in King's Canyon. The geologic formations in and near the Canyon resemble the Rub al-Khali Desert of Saudi Arabia.
About 60 miles west of Hinckley on the south side of the highway as you ascend King's Canyon is Elephant Rock, which is a natural stone arch. You won't miss it, if you watch for an elm tree on the right. A pullover area is provided, and looking to the south you will see the arch, which marks the entrance to Cat Canyon. The arch looks similar to an Indian elephant with a howdah (an overgrown saddle used to carry one or two people on the back of an elephant or a camel) on its back.
Continue traveling west across the top of King's Pass, and you will see a natural, step-pyramid on the right much like the one built by Pharaoh Djoser at Saqqara in Egypt. It is across the highway from a pull-over area.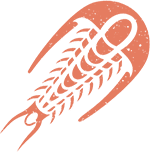 The pictures below shows the same rocks shot at different spots on the trail. At just the right spot, many rock come together to create what looks like an Elephant. This Elephant Rock is located in Painter Springs. Alway check things out, you'll never know what you might miss.