In 1956, while looking for lost sheep on Spring Mountain, George Simms noticed a hole in the ground. The sun was just coming up and illuminated the inside of the hole enough that he could see that it was very deep. He went back down the mountain and got his nephews and they explored the cave for the first time.
What he discovered was a cave like no other.
Located in Gandy, Utah – north west Millard County, Crystal Ball Cave features beautiful formations, walls, floors and ceilings made of calcite crystal. Think giant geode…  This cave is truly one of a kind!
Stalactites, stalagmites, columns, cave coral, and cave bacon – yes, cave bacon! Can you spot them all? Accustics, glowing calcite, and more!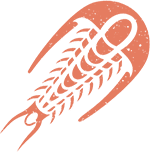 Gandy Warm Springs is a refreshing oasis of tiny waterfalls,  pools, caves, and crystal clear streams with water temps around 81 degrees.
Stay at the Bates Family Ranch in rustic cabins, limited RV and tents space available.
Bates Family Ranch
29 miles North of Hwy 6/50 Ut/Nv Border
Gandy,Ut
(801) 787-6675
Great Basin National Park