This unique rock structure built by a skilled craftsman believed to have been built around the turn of the century, is well worth a visit to see! The cabin is built in a hollowed out section of a large boulder. The Milford Flat fire in 2007 torched the area and burned out the interior of the cabin, but the interior wall remains intact.
The cabin is best reached by an OHV or ATV, There is limited space to turn around.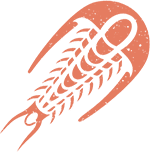 Hermits Cabin built in 1929
In 1929, Hermit's Cabin was constructed by Bob Stinson. Upon returning home from World War I, he learned that his sweetheart married another man. Heartbroken, he traveled west. While making his way through Marjum Pass just 45 miles from Delta, Bob's vehicle broke down. He located a small natural cave in a side canyon. He walled in the front of the cave thus creating the Hermit's Cave House or Hermit's Cabin.
The Hermit of Marjum Pass made a living keeping the pass clear of debris on Old Highway 6 & 50. He also trapped bobcats and coyotes, mixed poisons for the government to kill grasshoppers, and raised sheep. Some of Stinson's visitors were invited to sample his home brew. Stinson passed away in 1960, but his rustic home still stands.
Please protect the Hermit's Cabin. Don't lean on the walls. Don't leave your mark. Always pack out your trash.
Travel west from Delta on Highway 6 & 50 for 32 miles.Turn right on the Long Ridge Reservoir Road. Travel north on the gravel road for 10.4 miles to a 4-way intersection. Turn left and drive west for 12.8 miles to Marjum Pass.
Hermit's Cabin is located in the last side canyon on the north side of the road before entering Tule Valley.