Millard County is a vast playground for thrill seekers everywhere, home to some of the best offroad trails in the country. If you plan on exploring the area by ATV, you have come to the right place. Whether you're looking for trails that weave through rugged desert landscapes or climb up lush, forested mountains, Millard County has it all.
Best of the best
Here are the best offroad trails in Millard County to check out during your visit:
Amasa Basin OHV Trail
Located approximately 50 miles from Delta, the Amasa Basin OHV trails are a collection of 33 miles of offroad trails and gravel roads. With well-marked trails that range from easy to difficult, there's ample scenery for riders at every skill level to enjoy. If you're hoping to enjoy some solitude in a remote part of Utah, these trails are a great choice.
Burbank Hills OHV Trail
The Burbank Hills OHV Trail consists of 98 miles of trails and gravel roads, most of which are relatively smooth and easy to ride. This trail system is perfect for beginners and features stunning mountain views around every bend. Whether you're looking for a casual afternoon ride or a multi-day adventure, Burbank Hills offers plenty to see.
Conger Mountain OHV Trail
Looking for the ATV ride that never ends? Head over to Conger Mountain OHV Trail for 127 miles of endless fun. The trails range from easy to extreme, with trailheads that are located at Kings Canyon and Little Valley Well. Conger Mountain boasts striking views of rugged canyons from start to finish, so there's no shortage of incredible scenery.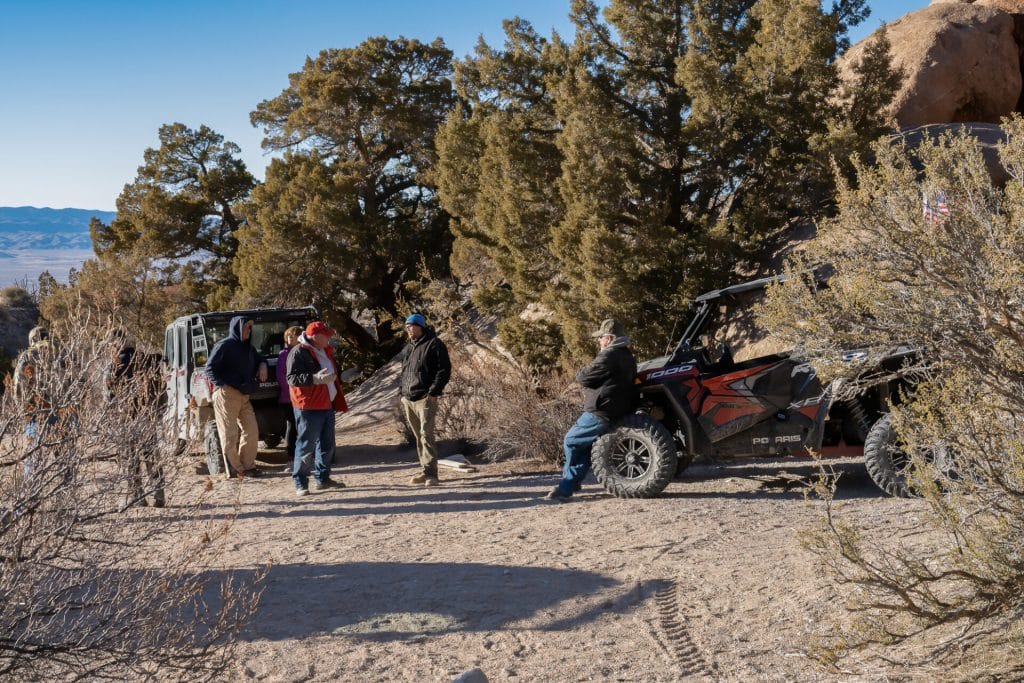 Cricket Mountains OHV Trail
The Cricket Mountains OHV Trail is a 129-mile trail system with trailheads at Cedar Pass, Headlight Canyon, Johnson Pass, and Little Sage Valley. Most of the trails are well-marked and the area is fairly remote, making for a peaceful ride. This trail system is a solid choice for riders of all skill levels, as the trails range from easy to difficult.
Paiute ATV Trail
The 275-mile Paiute ATV Trail was rated as one of the top five ATV trails in the country by ATV Illustrated Magazine. Located throughout Central Utah, many of these spectacular trails run through Fishlake National Forest and offer jaw-dropping scenery.
If you're hoping to include recreational activities like fishing and camping in your adventure, the Paiute ATV Trail cannot be beat. Make sure to bring a camera if possible, as wildlife sightings are common throughout this trail system.
Offroad Trail Safety
Like many offroad trails, the trails of Millard County are in remote regions where the cell service is typically not the most reliable. To make the most of your excursion while staying safe, always bring a buddy, plenty of water, and the necessary safety gear.
Whichever trail system you choose, you're bound to have an amazing time while basking in some of Utah's most impressive scenery. Looking for more? Check out our Millard County activities section to plan your next outdoor adventure.